A "Green" Appraisal Company?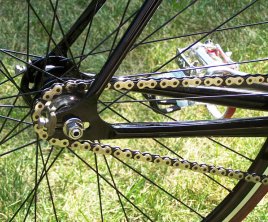 Can an appraisal company really be green? We like to think we are helping to make a small difference.
Some ways that we reduce our footprint:
Only recycled paper is used in the office. We changed from legal to letter size paper. We recycle the paper that we do use.
All office light fixtures that can use Compact Fluorescent Bulbs have them.
We email instead of mail or deliver all appraisal reports (don't print them unless you have to).
Whenever possible, we schedule multiple inspections in the same geographic area for the same day.
We turn off our lights and heat/air at night. We generally use window/sunlight during the day.
Our appraisers mainly work out of home offices, reducing auto trips, no commuting to "the office".
Our office is centrally located, which shortens the average length of auto trips.
We try to schedule appointments during non commute hours to reduce car time.
We properly consider the market effect of energy efficient home improvements such as solar, dual pane windows, and insulation.
All office furniture was purchased "pre owned."
Interested in going green? Here are some resources:
http://www.enviroliteracy.org/article.php/1345.html home & office tips
http://www.thegreenoffice.com/ National supplier of mostly recycled/green office supplies.